7 tips for publishers to maximize ad revenue in Q4
7 tips for publishers to maximize ad revenue in Q4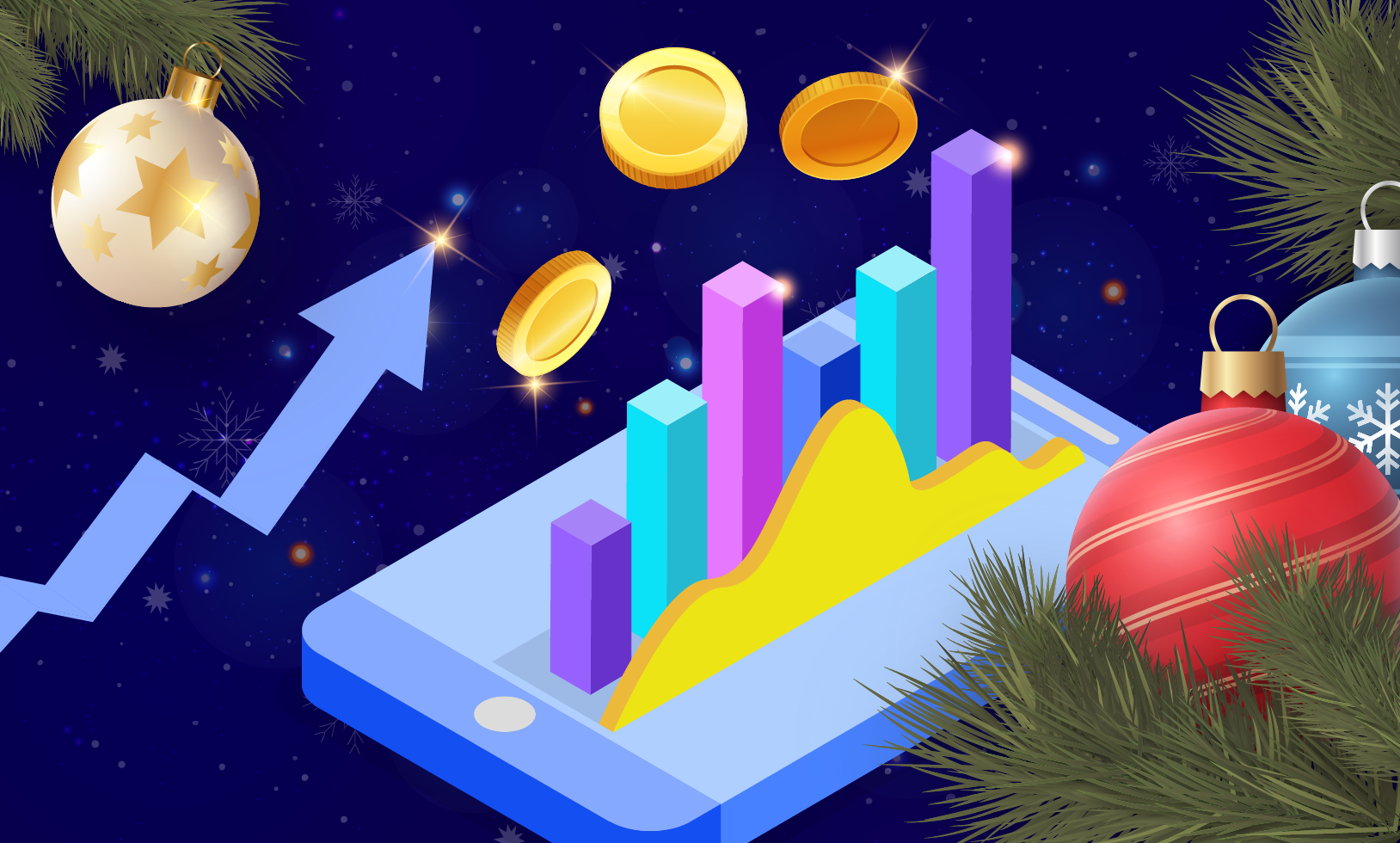 Summary
Quarter 4 is generally considered to be the most profitable period of the year for both publishers and advertisers. As the holiday season approaches, consumers spend more time and money online, so advertisers are willing to spend more for ad space Increasing competition and CPMs.
Even if the holiday season in 2022 may be more subdued than last year due to the current economic situation, Q4 is still a highly lucrative period for publishers, so what can you do to maximize ad revenue over the next few weeks? Based on our experience working with hundreds of publishers around the world, here are a few tips.
1. Check and update your top-performing content
People are looking for relatively similar content during the holiday season each year. If the content of your website is related to those searches, don't forget to update all dates and ensure general topicality and accuracy. You can check for last year's top-performing content in your Google Analytics account by navigating to Behaviour > Site Content > All Pages and changing the date range to Q4 2021. You can use this data as a starting point for which content/pages you might want to consider updating. Updating and improving older content, which already has some authority and traffic, can often bring more traffic than publishing new content, as it takes time for content to climb in Google SERPs and attract links.
2. Consider creating seasonal content
Search traffic for certain keywords increases during the holiday season, giving you the potential to boost traffic and ultimately ad revenue. Even if your site isn't directly related to obvious holiday topics, you may be able to piggyback on popular trends. Google Trends is an excellent tool which can be used to discover popular search terms and related queries to create engaging content around those keywords.
3. Optimize for viewability
Viewability is a metric for digital ad units that measures how "viewable" ads on a website or mobile app are to users.
Paying attention to your ad viewability is critical if you want to increase the value of your inventory. Buyers want to avoid wasting their ad investments, and that's why they tend to purchase more viewable impressions. Improving your ad viewability means to be more appealing in the market, thereby increasing your ad revenues.
Learn more about how to optimize viewability in this recent blog post.
4. Try using video and non-standard ad formats
Non-standard ad formats may have less negative influence on user experience and help to increase average time spent on the website. They may also get more exposure and engagement from users.
Video ads have memorable and interactive visual elements that often lead to higher engagement rates. They can be positioned in different areas of the website and might be opened either instantly or as the user scrolls the page. Moreover, replacing static image ad blocks with video is a great way to get more attention from website visitors and as a result, to increase CPM rates. Clickio's high-viewability video ads show relevant, engaging content from premium demand sources – with higher average CPMs than most display formats.
You might also want to consider implementing sticky ad units, which remain visible while the user scrolls down the page, improving viewability and increasing the likelihood they'll be clicked on.
5. Make sure you're compliant with Core Web Vitals
Core Web Vitals are the metrics employed by Google to measure user experience. Ensuring your site is compliant with these could help you appear higher up in search rankings, boosting traffic. What's more, remaining compliant with Core Web Vitals can help to maintain a positive user experience, which may keep visitors on your site longer, as well as helping to avoid invalid clicks, which can result in penalties from Google.
You can check and monitor your Core Web Vitals using this free tool from Clickio.
6. Make sure your ads.txt is up to date
Ads.txt is a text file stored in the main folder of a website that contains the list of companies authorized to sell the site's inventory. Keeping your ads.txt file up to date with all relevant sellers ensures you won't potentially miss out on bids from advertisers who might pay more for your ads.
7. Keep users on your site for longer
While CPMs get a lot of attention from advertisers, they're not the most useful measure of revenue for publishers. More important is the session RPM of visitors to your website, i.e. the amount you earn from each visit to your site. If you can keep users on your site for longer, reading more of your articles, then they're likely to view more ads, increasing your earnings. One way to do this is by producing more quality content, but improving user experience and site navigation can also help significantly. You can find more tips on improving session RPM in this previous blog post.
How Clickio can help
Properly optimizing your site to maximize advertising revenue can be tricky and time-consuming for publishers. Clickio makes it easy to connect to multiple premium demand sources via open bidding, header bidding and server-to-server bidding, all in one platform. We offer a range of high-impact ad formats, including sticky ads, video and native, all designed to increase viewability and performance while maintaining a positive user experience.
Register for free with Clickio and a dedicated account manager will work with you to find the most lucrative ad setup for your site. Or contact us to find out more.
(Visited 581 times, 1 visits today)