Clickio Data Insights - keep track of your site's valuable metrics
Clickio Data Insights – keep track of your site's valuable metrics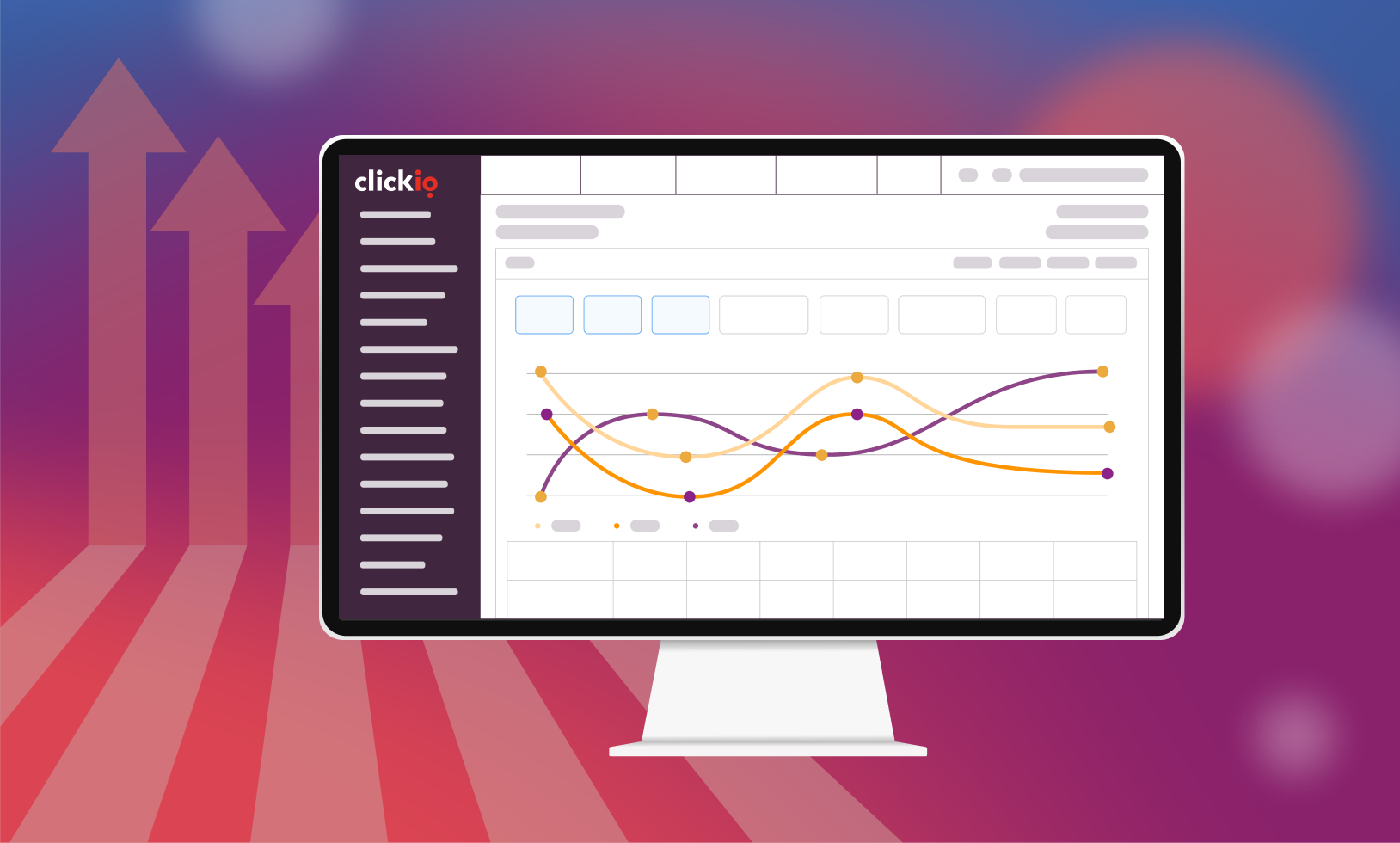 Analytics reports are crucial for gaining insights into audience behaviour and optimizing ad placements. Nowadays, publishers need to understand their monetization data thoroughly in order to make informed decisions. Clickio's Data Insights tool is specifically designed to assist publishers in this aspect. In this article, we will delve into the benefits of utilizing Clickio Data Insights, focusing on how this tool can help publishers track data, optimize ad performance, and enhance their overall understanding of audience behavior.
Summary
What are the main challenges for publishers when gathering data?

One of the main issues that publishers face when trying to combine data from various sources is that they often rely on multiple data formats, making it difficult to consolidate and analyze the overall situation. Moreover, due to limited resources, not all publishers can access the granular data, which can limit their detailed overview of ad performance.
As a result, publishers may struggle to identify specific trends or areas for improvement to maximize their ad revenue; and provide a personalized user experience that meets the needs of their audience. Additionally, publishers may not accurately attribute revenue to specific pages or authors, making it hard to make data-driven decisions about content and ad placement strategies.
Clickio Data Insights revolutionizes how publishers gather, analyze, and utilize data. With its powerful capabilities, publishers can overcome the challenges of data consolidation, gain valuable insights, and make informed decisions that propel their monetization strategies to new heights.
What is Clickio Data Insights?

Clickio Data Insights is an innovative analytics tool that aggregates data across multiple sources to empower publishers with deep insights and data-driven decision-making capabilities. With Data Insights, publishers can optimize their content strategy, enhance user experience, drive traffic, and boost ad revenue. Clickio Data Insights is embedded in the Clickio Monetization platform, which provides hundreds of publishers worldwide access to innovative monetization solutions.
Data Insight Key Advantages

One of the significant advantages of using Clickio Data Insights is that it combines monetization and traffic data across different metrics in one place. Data Insights allows publishers to make data-driven decisions by combining:
Google Ad Manager Data Transfer Files; which gives access to log-level monetization data.
Traffic data collected by Data Insights tags (page views, engagement).
Page meta-data collected by Data Insights tags (title, author, category, etc.).
Data Insights uses log-level data offered by Data Transfer Files. This premium feature of Ad Manager 360 allows publishers to track the performance of individual pages, authors, and more. By leveraging this data and combining it with the data from the Data Insights tag, publishers can gain even deeper insights into their monetization data and data granularity.
This means publishers can drill down into specific website areas to understand their performance in monetization and traffic terms. For example, they can analyze top-performing pages, authors, categories, devices, geography and browsers with effective advertising metrics to understand which ads drive the most revenue.
Publishers Data Overview – What can you check?

Pages
Pages are a critical aspect of your website; understanding how they perform is crucial for increasing ad revenue. Clickio Data Insights allows you to find the top-performing pages on your site, so you can focus on creating more content on the same topic.
Example:
You can identify low-value pages that need improvement and pages that generate no revenue (no ads or blocked/restricted by Google policies).
Authors
Clickio Data Insights enables you to estimate the contribution of each author to the advertising revenue on the site. Moreover, it helps in spotting articles missing correct author information; a mandatory requirement under the Google News and Google Discover transparency policies.
Example:
You can Identify the authors generating more ad revenue and optimize the ad strategy on their article by inserting more or better performing ad formats; such as, for example, a Clickio smart ad unit (see a demo here).
Categories
With Clickio Data Insights, you can quickly identify categories with the highest value content, which will help you make important decisions regarding the content strategy on your site.
Example:
You find the least visited category on the site and understand how the content can be improved to attract more users and increase user engagement.
Countries
By utilizing this report, you can identify the countries with the highest Page RPM, enabling you to evaluate the feasibility of augmenting traffic from these regions through website promotion, social media, and other related channels.
Example:
You can incorporate country-specific localized content for best performing regions with the highest Page RPM, further optimizing your outreach efforts.
Devices and Browsers
Clickio Data Insights enables you to evaluate how evenly advertising revenue is distributed across devices and estimate ad performance depending on the internet browser.
Example:
This is important because different browsers have different default privacy settings, and lower performance can be expected for Safari and Firefox browsers.
User Identifier Status
Finally, Clickio Data Insights allows you to evaluate the impact of the General Data Protection Regulation (GDPR) and other similar regulations on ad revenue.
Example:
You can understand how the browser's default privacy settings affect your earnings in combination with the browser dimension.
How to keep track of your key stats with Clickio Data Insights

Considering a wide range of information might assist you in determining where your advertising setup should be changed to maximize your revenue.
With Clickio's powerful publisher platform, you can run ads from several premium demand partners while tracking your essential data in a single dashboard.
To access Data Insights, you can contact us to learn more.
(Visited 224 times, 1 visits today)