How to find a Google Certified Consent Management Platform (CMP)
How to find a Google Certified Consent Management Platform (CMP)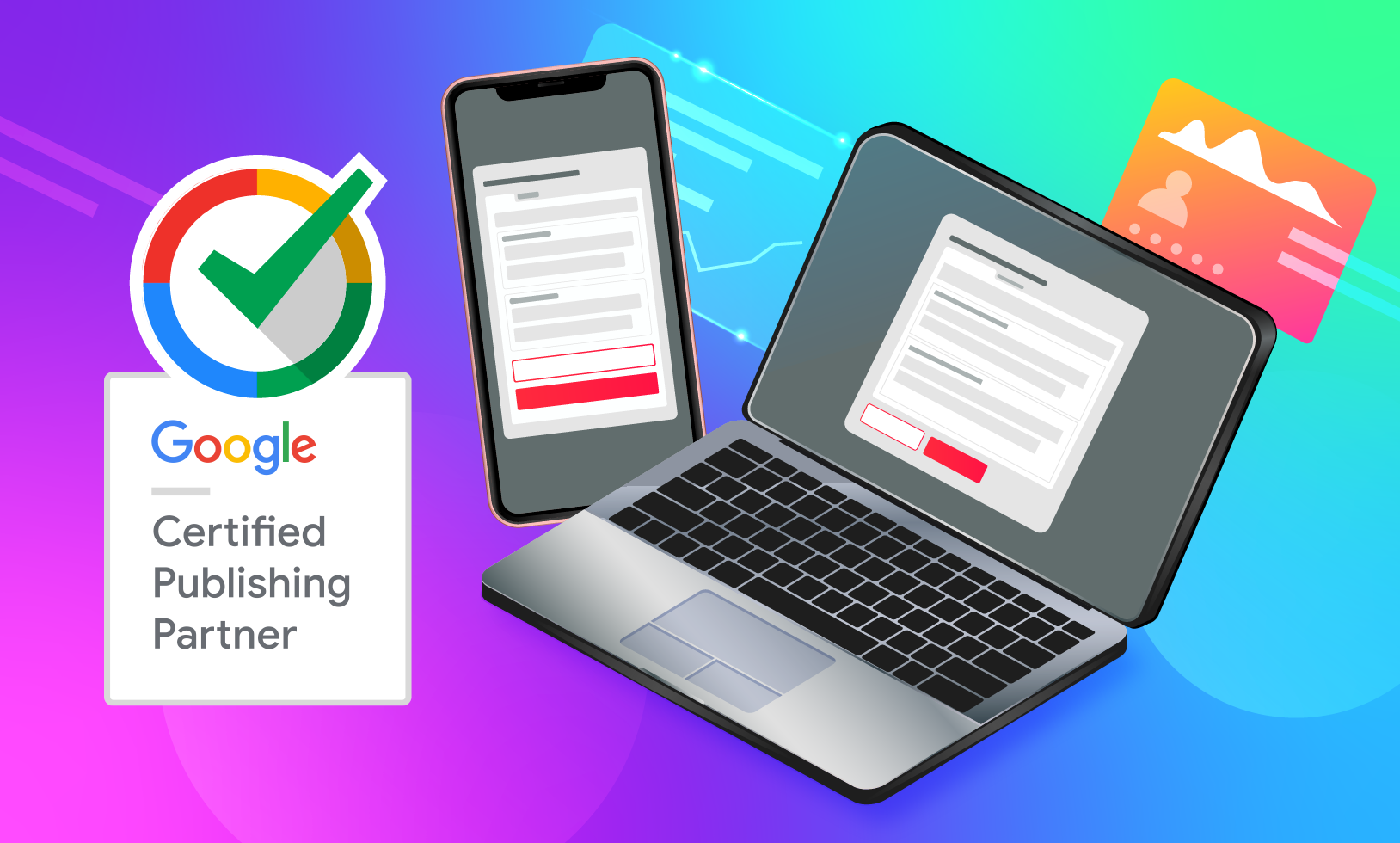 In today's digital advertising landscape, Advertising Bureau (IAB) regulations and Google CMP requirements continue to evolve.
In order to obtain users' consent in full compliance with IAB TCF V2.2 and Google requirements, it is crucial that publishers partner with a Google Certified Consent Management Platform (CMP).
If you're searching for a trustworthy Google Certified CMP, this article will guide you through the key factors to consider. We'll also introduce Clickio, a Google Certified CMP, and highlight why it is a reliable publisher choice.
Summary
How to Choose the Best Google Certified CMP for Your Business Needs

Google's certification verifies that a CMP has met the necessary criteria for seamless integration with the IAB's Transparency and Consent Framework (TCF) and can effectively manage user consent within the European Economic Area or the UK.
If you are in search of a reliable Google Certified CMP, here are some key considerations:
Check the Google Certified CMP List: Google maintains an official list of CMPs that have received its certification. This list is a valuable resource for publishers seeking a trusted CMP partner. Ensure that the CMP you are evaluating is included in this list to guarantee compliance and seamless integration with Google's advertising platforms.
Assess TCF v2 Compliance: The Transparency and Consent Framework (TCF) is an industry-standard for managing user consent in the digital advertising ecosystem. Verify that the CMP you are considering fully complies with TCF v2, as this ensures alignment with the latest privacy regulations and industry best practices.
Review Features and Functionality: Evaluate the features and functionality offered by the CMP to ensure it meets your specific needs. Look for capabilities such as customisable consent widgets, real-time reporting of consent data, and flexibility to adapt to regulatory changes.
Consider Industry Experience and Reputation: Consider the CMP's industry experience and reputation. A reputable CMP with a proven track record of serving publishers effectively is more likely to provide reliable and trustworthy services.
Clickio is a Google Certified CMP

Clickio Consent Management Platform (CMP) is a Google Certified CMP, which proves Clickio Consent's compliance with TCF v2 update. Publishers who monetize European traffic with Google can confidently rely on Clickio Consent as their certified CMP, ensuring effective management of user consent and maintaining transparency and user control over online advertising.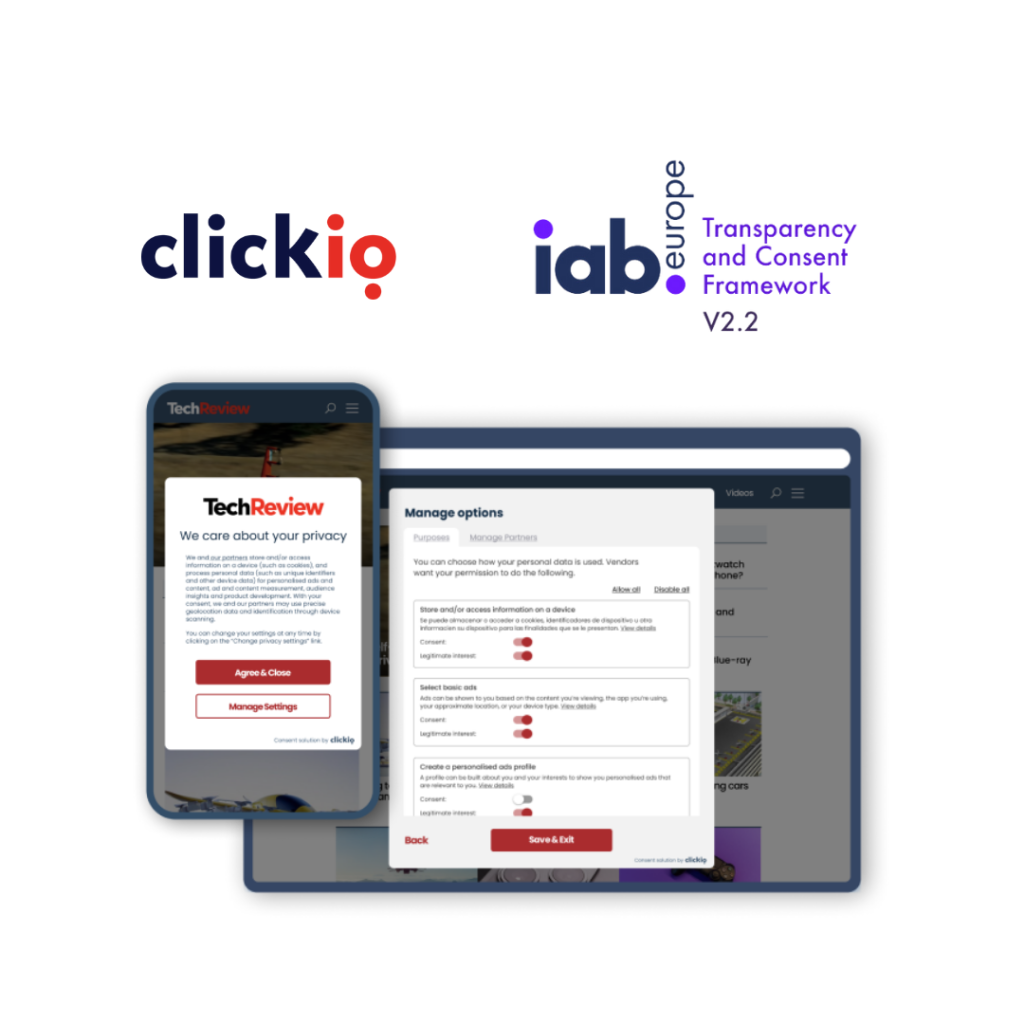 Why choose Clickio as your Free Google-certified CMP?

Clickio Consent is not only a certified IAB TCF v2 Consent Management Platform (CMP) but also a free solution that helps publishers manage user consent and comply with privacy regulations. With an ongoing commitment to industry standards, Clickio Consent empowers publishers to prioritize user privacy while optimizing their digital advertising efforts. Here's what sets us apart:
Drive Transparency and Optimize Ad Monetization: Clickio enables consent-based advertising, builds trust with your audiences, and safeguards ad monetization —all at no cost to you.
Fully customizable consent widgets: Widget design optimised for high consent rates and instant loading. Customizable colours, styles, language and dialog position without any charges.
Real-Time Reporting: Access comprehensive consent data instantly with Clickio's live reporting. Stay informed, make data-driven decisions, and maintain compliance effortlessly—all for free.
Innovation for Changing Needs: Clickio evolves its CMP platform to meet regulatory changes, ensuring compliance and privacy standards, and you can enjoy all these benefits without incurring any expenses.
By being among the first CMPs to receive Google's certification, Clickio reinforces its dedication to ensuring that your website and ad campaigns align with the latest industry standards.
Clickio Consent continues to innovate and evolve its CMP platform to address the changing needs of publishers and the regulatory environment. Its dedication to staying at the forefront of compliance and privacy standards reinforces its status as a leading CMP in the industry.
With Clickio as your Google Certified CMP, you can confidently navigate the complex landscape of user consent and privacy regulations. Discover the advantages of collaborating with a top-tier CMP in the industry and stay ahead in a dynamic digital environment that is constantly evolving.
To get Clickio's free consent management platform on your site, click here.
(Visited 1472 times, 1 visits today)