Google News returns to Spain
Google News returns to Spain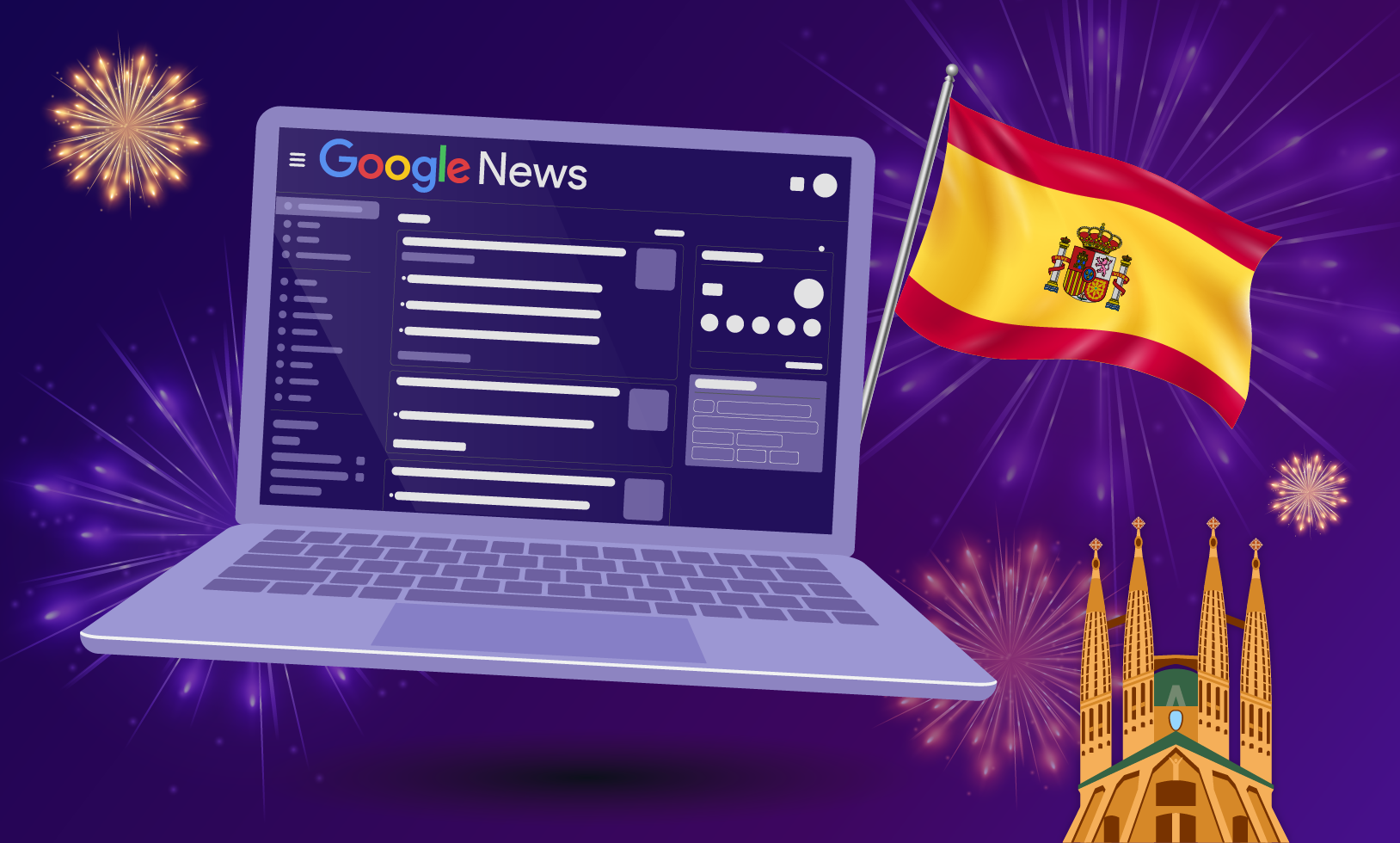 Summary
What's happened?

Google News is now back online in Spain after an eight year absence.
Back in 2014, Google News was taken down in Spain as copyright legislation passed that year would have required it to pay publishers for any content featured.
However, in November 2021, Spain adopted an EU directive which allows online aggregators to show short extracts or individual words without paying royalties to the relevant publisher. As a consequence, Google News was reintroduced in Spain in June 2022.
What does it mean for Spanish publishers?
This could be a potentially significant source of additional traffic, and therefore advertising revenue, for Spanish website owners. According to research shared by Google in its announcement, publishers in Spain saw a 10% decrease in traffic to their websites following the removal of Google News in 2014, with smaller publications suffering the most.
There's also the potential that some Spanish publishers, especially the larger and better known news outlets, will be able to receive payment from Google for their content, as the search giant has indicated it will be working with publishers to reach agreements and launch Google News Showcase in Spain.
How to make the most of Google News
Google automatically pulls in relevant content from across the internet for inclusion in Google News, so long as it complies with Google News' content policies. However, you can help make your content more prominent in the following ways.
1. Use the Google Publisher Center to adjust settings
This allows you to control the design and branding of your content in Google News, as well as adding content labels or local information to help Google understand your content better.
2. Improve your page experience
Content from Google News may also appear in the Top Stories section at the top of search results pages, further increasing the visibility of your articles. Previously, content in the Top Stories carousel on mobile had to be from AMP sites but that is no longer the case. Instead, Google now uses page experience factors, as measured by Core Web Vitals, to help determine rankings.
You can find out more about how to improve your Core Web Vitals in this previous blog post, or check yours now for free here.
3. Get your articles on Google News faster
Google will usually only crawl your sites for updates about once an hour, so to get content such as breaking news up faster, you'll need to manually refresh it in the Google Publisher Center.
Alternatively, you can send a special WebSub request to provide real-time notifications of RSS/Atom data feed changes. Click here to read more about this.
How Clickio Prism can help
Clickio Prism is our easy-to-install cloud-based mobile template, designed to improve site speed and increase user engagement.
Prism has a built-in function that automatically sends WebSub notifications to a hub used by the Google Publishing Centre when a new article is created, or an article is updated. This ensures your latest content is sent to Google News, without you having to do anything.
Prism has also been specifically designed to help your site comply with all three Core Web Vitals, so you have a better chance of appearing in Top Stories, as well as ranking more highly in Google search results generally.
Click here to find out more about Prism, or contact us if you have any questions.
(Visited 193 times, 1 visits today)