What is infinite scroll and why should publishers use it?
What is infinite scroll and why should publishers use it?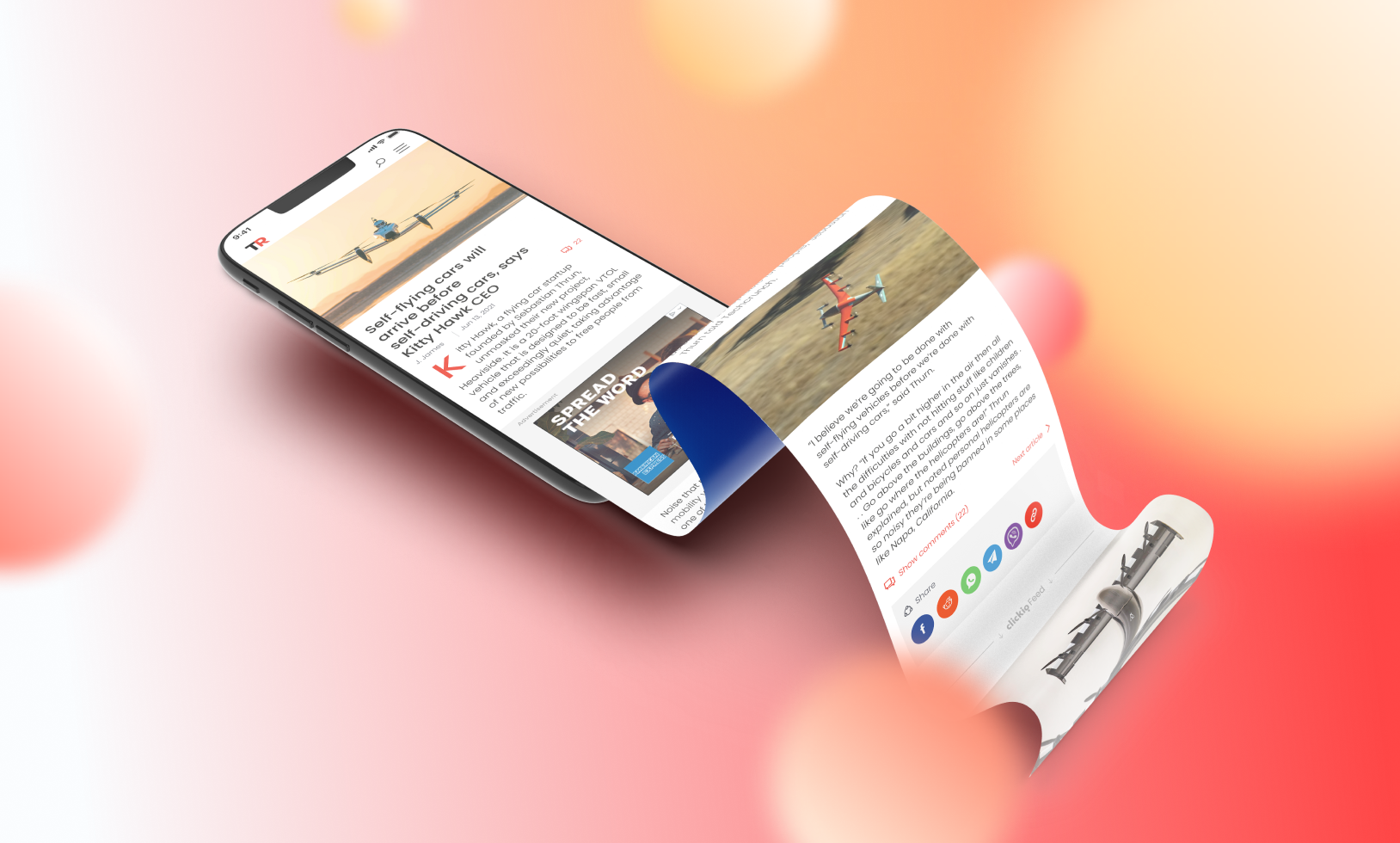 Infinite scroll helps readers navigate more easily through the content on a website, without having to click away to a separate page. In this article, we look at how infinite scroll works and how it can help publishers increase user engagement and revenue.
Summary
What is infinite scroll?
Infinite scroll provides readers with an endless stream of content; it is a web design method that continuously loads content as the user scrolls down the page, removing any need for pagination. The concept behind infinite scroll is to provide users with a smooth browsing experience. They can browse the web and enjoy content without being interrupted by the "Next page" button.
Nowadays, infinite scrolling is becoming more common. In fact, due to the general increasing use of smartphones, we tend to arrange lists of content vertically.
Each piece of content displayed on the infinitely scrolling page belongs at the same level of hierarchy and has equal chances of engaging viewers. In most cases, the informative pieces are highly connected and have the same level of granularity. Whenever the audience is in the mood for unplanned exploration and discovery, long, infinite pages are ideal for time-killing activities, and it keeps viewers focused on the content.
Marketers' and other researchers' reports and studies support the need for scroll-friendly site designs:
Types of websites suitable for infinite scroll
Some websites are better suited to infinite scroll than others. Websites that provide a discovery-based journey, in which the visitor is merely exploring and not looking for anything specific, can be suitable candidates for infinite scroll. These include photographic webpages, blogs and news websites. Infinite scroll also tends to work better on websites with a mostly mobile audience, where the simple navigation is particularly useful, as compared to those viewed via a desktop computer.
Infinite scroll provides several benefits, but it should be used with caution. For instance, it is not advised for sites that require individuals to search for specific content or compare different options.
In order for infinite scroll to work for publishers, the site content must be varied and interesting, as well as easily digestible in single-scan pieces of content. Therefore, it is essential to consider the substance of your site and the user's motivation.
Why is infinite scroll helpful for publishers?
User engagement: As mentioned previously, an infinitely scrolling website's key advantage is that it keeps people interested and on the page.
User experience: Infinite scrolling is ideal for touchscreens, particularly mobile ones, where conventional navigation can sometimes be more complicated. Instead of navigating to new tabs, a user may effortlessly slide down to continue producing fresh information.
Monetization: The in-feed experience helps promote interaction with publisher content and has a stronger monetization potential. As the user scrolls, the publisher can continue to provide more and more advertising. As a result, the number of given impressions significantly increases.
More revenue per session: When the user remains engaged for an extended period of time, the revenue per session grows. Consequently, the publisher offers more ad impressions, and the overall income rises significantly.
What's next?
If your website setup and goals make infinite scroll appropriate, and you are interested in increasing your revenue and improving the user experience, Clickio provides two options:
See what difference Prism could make to your site. Click here to set up a free A/B test, or contact us to find out more.
(Visited 770 times, 3 visits today)