Why are ad rates and CPM low in 2023?
Why are ad rates and CPM low in 2023?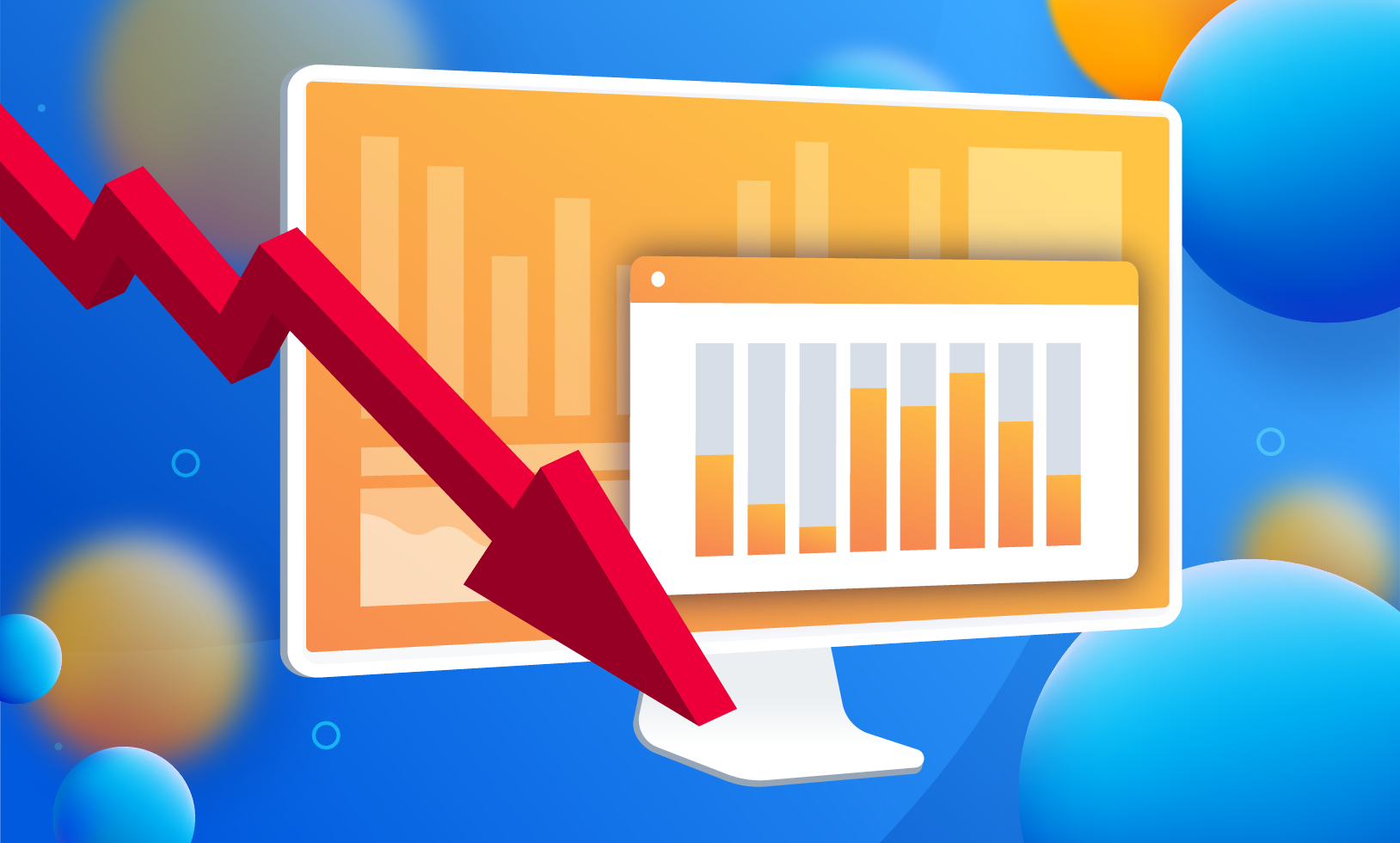 In the challenging economic landscape of 2023, many publishers noticed decreases in their CPMs compared with the previous years. In this blog post, we will review available market data and look into near-term industry forecasts.
Summary
Update (October, 31 2023):

According to a report from Press Gazette, the total UK ad spend is set to grow by 2.6% in 2023. Unfortunately for publishers, all this growth is being captured by the tech giants such as Google and Facebook, whereas independent publishers are seeing revenue declines in 2023.
National and regional news brands, as well as magazine brands, all expected to close 2023 with declining online advertising revenue. They are forecasted to return to growth in 2024.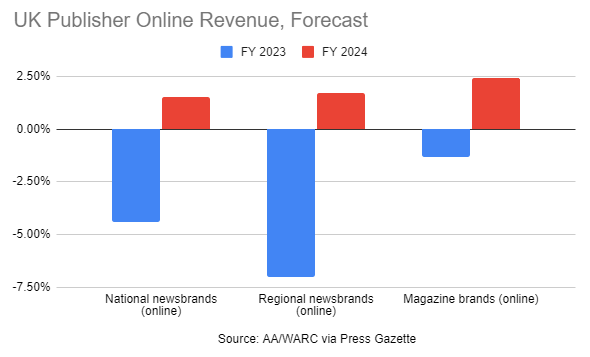 Economic background

The economy in 2023 faced multiple hurdles. Rising inflation, coupled with central banks increasing interest rates, impacted consumer spending and corporate investment. Geopolitical tensions and the war in Ukraine, combined with supply chain disruptions from the COVID-19 pandemic and the consequences of climate change, have contributed to economic uncertainties.
Ad spend forecasts

In line with economic turmoil, ad spending forecasts for 2023 indicate weaker growth. Magna anticipated a year-over-year growth of just 5%, compared to the 7% seen in 2022. Dentsu's projections emphasized this declining trend, with ad spending expected to rise only 3.8% YoY, a figure dwarfed by 2021's massive 19.6% growth. Nevertheless, most forecasts anticipate positive nominal growth of the ad spend. However, when we look into the distribution of these budgets, the picture becomes more nuanced.
Display CPM declines

Adroll's recent State of Digital Marketing Report reveals that CPM rates in the first quarter of 2023 have declined by an average of 33% from the previous year. In contrast, website traffic has increased by 13% during the same period. By summer, CPM rates were still anticipated to be below those of the preceding two years. Adroll suggests that, given the current economic uncertainty and reduced advertiser budgets, significant boosts in CPM in the upcoming months are unlikely. Real-time CPM indicators from Clickio and other ad tech companies show a continued drop in CPM rates by 20-35% in summer 2023, when compared to 2022.
Shift of spend towards platforms

Independent publishers found it challenging due to evolving privacy regulations and reduced use of 3rd party cookies. The result? A more pronounced tilt of ad dollars towards the tech giants and their platforms. Google's latest financial data for Q2 shows a 5% decline in the Publisher Network revenue, while its own properties, Google Search and YouTube, marked revenue upticks of 4.7% and 4.4% respectively. Q2 2023 was the fourth consecutive quarter of YoY declines in Google Publisher Network revenues.
Emerging platforms are also capturing significant shares of the ad spend. TikTok emerged a big winner, boasting a stellar 155% growth in ad revenue in 2022, reaching an impressive $9.9 billion, defying broader digital ad market trends. The platform is poised for continued growth, with a forecasted revenue of £15.2bn in 2023, a 53% rise.
Outlook

Though the year has posed its share of challenges, there remains a silver lining. GroupM predicts a more vibrant ad market by year's end, with potential alleviations in inflation and supply-chain disturbances. For independent publishers, this period could be crucial. It would be prudent to revisit and optimize the ad strategies and work closely with partners to tap into the revenue opportunities, particularly in the year's final quarter, which traditionally brings robust returns in the ad sector.
Need help?

You can securely deal with the complicated environment of ad rates and trends with Clickio expertise on your side. Clickio connects publishers to different premium demand partners on one platform and maximises your earnings with innovative, AI-powered technologies. We have a variety of display, video, and native ad formats available, and a professional account manager will work with you to identify the ideal ad networks and formats for your website.
You can register with Clickio here or contact us to find out more.
(Visited 592 times, 3 visits today)